Australia's energy industry is undergoing a significant transformation as the sector decarbonises, decentralises and digitalises. While this is happening to Australian consumers – both small and large are increasingly concerned about affordability, security and price and are often looking to take more control of their energy.
For the energy industry, this is a time of significant challenge and opportunity that requires greater collaboration between industry, regulators, policy makers, suppliers and end-users.
Australian Energy Week is the only event in Australia that brings together representatives of the entire energy value chain to address the big issues in the market today – and to uncover new opportunities to improve operations and policy.
Bringing together over 500 industry executives from over 200 companies from every part of the energy value chain, Energy Week is an unparalleled opportunity to network and learn.
The content focus of Australian Energy Week changes significantly each year to reflect the rapidly changing market and ensuring that the content is relevant and timely for all stakeholders.
"Content was brilliant, so were the people attending"
Infrastructure Solutions Consultant, Hitachi
Event at a glance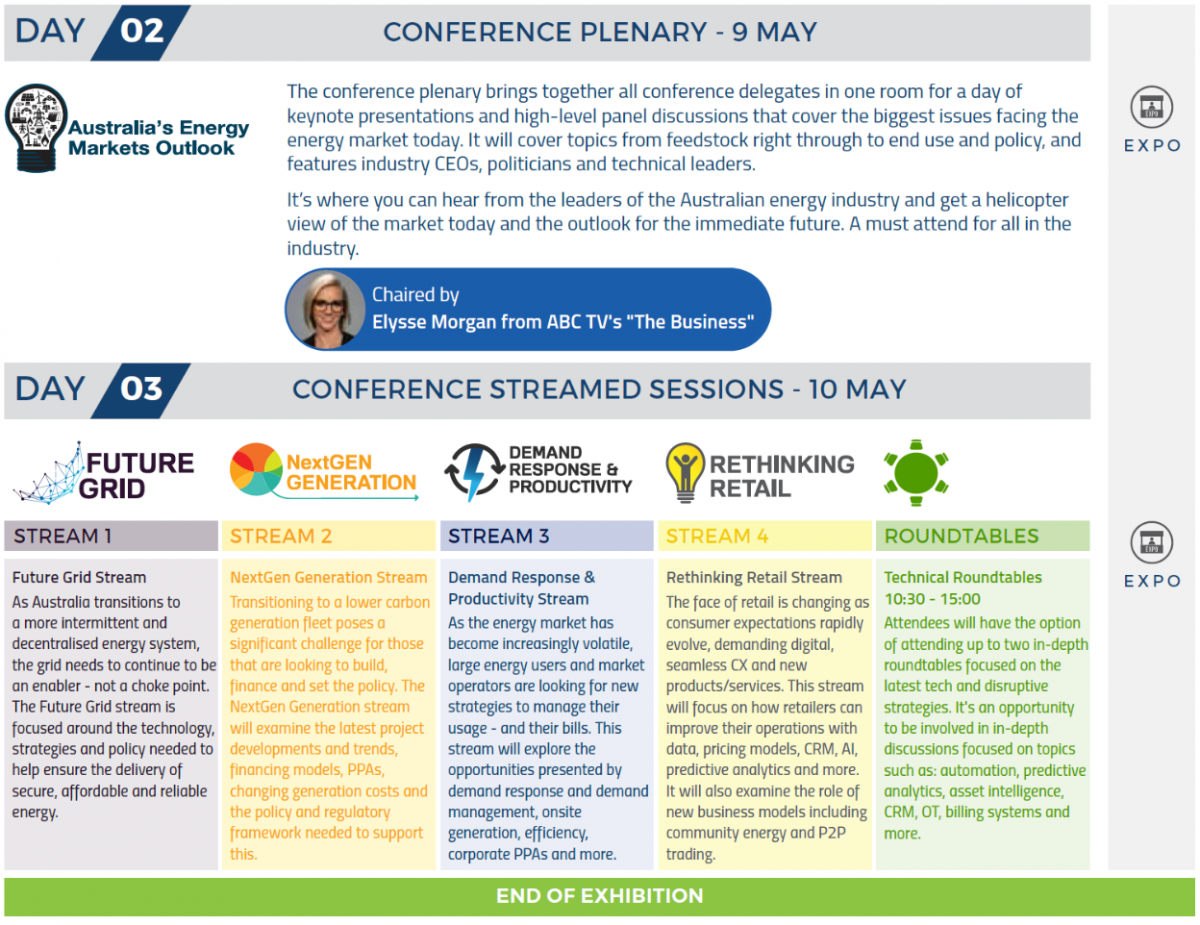 What makes Australian Energy Week 2019 unique?

Be part of the most comprehensive energy event in 2018 and network with leaders from the entire energy supply chain

Get access to the most relevant content to you - with new streams, in-depth learning sessions and technical roundtables
Hear from and engage with the people that shape the market - with more CEOs than any other event

Get insights into the future of both federal and state policy and regulation - with analysis on the future of the NEG, AEMO's demand response efforts and more

Uncover the new tech and innovative strategies that can help to transform your operations